And before they get a taste of that, they'll also get a real treat with Nintendo's WiiWare channel, scheduled to arrive this Spring.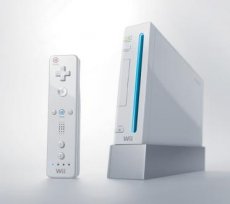 The company officially pinned down the release date for Super Smash Bros. Brawl on June 27. In the mean time, the WiiWare channel will make its debut on May 20, less than weeks later than the US release.
The WiiWare channel is Nintendo's answer to similar services launched by its competitors, namely Microsoft's Xbox Live and Sony's PlayStation Network. The service will offer downloads of first and third-party games for Wii consoles.
The third goodie on Nintendo's list is the Nintendo Channel launching just 10 days after WiiWare, on May 30. The new channel will be available as a free download from the Wii Shopping Channel and will allow users to download DS games to their Wii console.