This is the second "1 millionth unit" milestone the Pl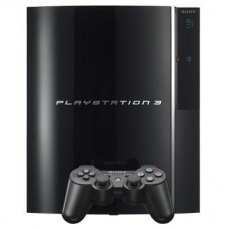 ayStation 3 managed to pass on the Old Continent. Previously, the console announced the breaking of the barrier for the European territories in June 2007, after being on the market for nine and a half weeks.
The PlayStation 3 arrived in the UK last year on March 23.
The recent figures tend to support an earlier prediction made by Electronic Arts. Last week, the publisher stated that the PlayStation 3 would sell between 5 and 6 million units during 2008. In the mean time, the Xbox 360 would have to settle for much less: only between 1.5 million and 2.5 million units.
So, the PlayStation 3 is starting to gain some ground, the Blu-ray is getting ready to take HD DVD of the market, what else could go wrong for Microsoft? People deciding they don't need Vista?