Besides the PC release, the Sims 3 will also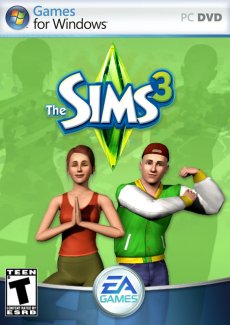 arrive on Mac, iPhone, iPod Touch and mobile devices during the Summer, but no actual release dates have been revealed.
"The June launch combined with the break-through game the team is building gives us the perfect runway to create awareness for The Sims 3," said Russell Arons, Vice President of Marketing for EA. "The Sims 3 will be the original IP summer blockbuster of 2009 as we build off the success of the best-selling PC franchise of all time to create awareness with both loyal Sims fans and new players."
The second PC title to enjoy a hefty delay is BioWare's Dragon Age: Origins. The title has been rescheduled for the second half of 2009, so it would fit into the same time frame as the console release.
Last but not least, Electronic Arts decided to make PlayStation 3 and Xbox 360 gamers an offers they couldn't refuse (because it's not up to them to set release dates anyway): the Godfather II has been moved from February to a vague Q1 2009. Keep in mind, we're talking about the financial Q1 2009, so do expect the title to ship sometime between April and June. Capisci?