There's a thin line between leaked info and idle gossip, so we can't really say that the below-published achievements will certainly make their way into the game or not. Still, if they're true, then they'll be a real treat for the Xbox 360 gamers.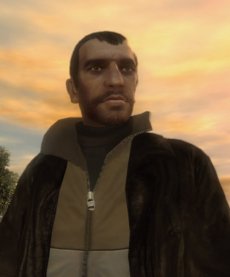 Here's a selection of the most interesting ones:
Wheelie Rider 30G – Do a wheelie lasting at least 500 feet on a motorbike.
Rolled Over 30G – Do 5 car rolls in a row from one crash.
Chain Reaction 20G – You must blow up 10 vehicles in 10 seconds.
Cleaned the Mean Streets 20G – Capture 20 criminals through the police computer.
Warm Coffee 5G – Successfully date a girl to be invited into her house.
Gracefully Taken 10G – Complete mission "I'll Take Her".
Assassin's Greed 20G – Complete all 9 assassin missions.
Dial B For Bomb 10G – Unlock the special ability of phoning for a bomb to be placed.
The complete list is available here.