Dubbed MySpace Games, the new channel will feature "hundreds" of stand-alone games and multiplayer games from Oberon's portfolio. Users will be able to play one against each other, invite others to play the same single player game or to add games to their profile pages. The games will be offered free of charge.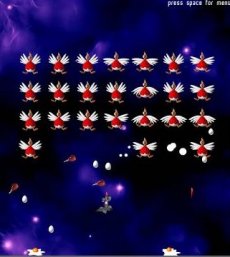 In the end, the new channel will provide users with something more to do on MySpace, with "user socialization" as a key goal:
"Bringing entertainment in the form of fun, social, casual games will enhance our user experience," said Amit Kapur, VP of Business Development for MySpace. "Our goal is to provide our members with an easy way to play with their friends and give them with additional ways to interact."
Those interested to take part in this project may submit their ideas for new forms of social gaming to myspace@oberon-media.com. A Software Developer Kit designed specifically for multi-player and social gaming has also been made available.
At present time, Oberon Media's portfolio features more than a thousand titles. Its list of partners is rather impressive, with heavyweights like Microsoft, Comcast, Sprint, AT&T, Yahoo Games, Verizon, Electronic Arts and AOL Games being part of the pack.