The game is under development at Ubisoft Reflections and Ubisoft Barcelona.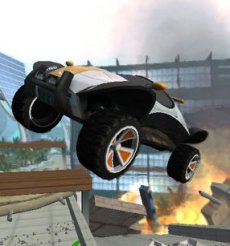 According to the publisher, Emergency Heroes will have the player choose between three 6 different variations of next-generation rescue vehicles as a police officer, firefighter or EMT.
Once behind the wheel, players can explore and protect the entire city. Their mission is to protect the peaceful city of San Alto. So take a drive through :free-roaming open environments" and rescue the city from imminent danger. Rest assured, there will be enough of that, both in singled player and in the two player co-op.
As expected for a car game, fast-action gameplay is part of the pack. The Hero Mode was especially designed for those of you eager to press the pedal to the medal: the faster you drive, the faster you rise and gain access to powers of invincibility.