"DOOM is part of the id Software DNA and demands the greatest talent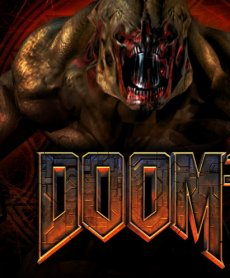 and brightest minds in the industry to bring the next installment of our flagship franchise to Earth," said Todd Hollenshead, CEO, id Software. "It's critical for id Software to have the best creative minds in-house to develop games that meet the standards synonymous with our titles."
According to the official announcement, Doom 4 has already entered production and its maker is looking forward to expand its development team, seeking new people for the following positions:
"We are looking for talented, ambitious and passionate individuals eager to join our accomplished team of developers working on the industry's most innovative and anticipated games. For a complete listing of available positions, visit our id Careers page. Resumes can be submitted via email to jobs@idsoftware.com. All applicants must be authorized to work in the United States. "
The following position are available: Lead Designer, Level Designer, Terrain/Environment Artist, Art Director, Cinematic Art Director, 3D Character Artist, Concept Artists, Senior Game/Level Artist, Lead Animator, Animator, Game Programmer, Effects Programmer, Producer.
Luckily, we'll be hearing more about the game itself in a short while. Quite frankly, I do hope Id does a better job with this tittle.