At present time, the title is the fastest-selling PC game of all time.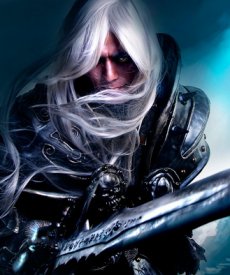 The previous sales record was of only 2.4 million copies sold in 24 hours. It was set back in January 2007 by another WoW-related title: The Burning Crusade expansion pack.
The Wrath of the Lich King was simultaneously released in North America, Europe, Chile, Argentina, and Russia on November 13. Australia, New Zealand, Singapore, Malaysia, and Thailand followed on November 14, while and South Korea and the regions of Taiwan, Hong Kong, and Macau had to wait until November 18.
"We're grateful for the incredible support that players around the world have continued to show for World of Warcraft," said Mike Morhaime, CEO and cofounder of Blizzard Entertainment. "Wrath of the Lich King contains some of the best content we've created for the game so far, and we look forward to seeing even more players log in to experience it in the days ahead."
World of Warcraft had a subscribing population of 11 million players before the Lich King came in. I wonder just how many others will be lured to the WoW side by this royal figure…