The package has already made it into the virtual shelves at
GameStop
an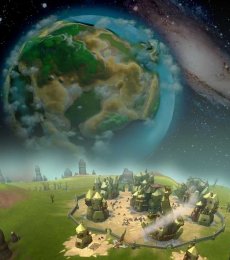 d is ready for pre-order. Those willing to spend $79.99 on the box will get the following extra content:
– 'Making of Spore' DVD video
– 'How to Build a Better Being' DVD video, by National Geographic Channel
– 'The Art of Spore' hardback mini-book
– Fold-out Spore poster
– Premium 100-page Galactic Handbook
However, do keep in mind that the game itself is available for pre-order at only $49.99. That's $30 less, a good reason to skip on the extra stuff unless you're too hooked on the whole concept.
The Spore game will be release on PC, Mac, Nintendo DS and mobile phones on September 5, 2008 in Europe and September 7, 2008 in North America and Asia. Until then, feel free to test the Spore Creature Creator app and see if the game suits you.