According to the official announcement, the games are to go offline on June 30.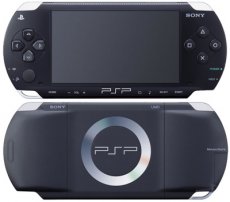 The company stressed out that the titles were chosen because they failed to attract gamers to the online realm in consistent numbers. There are 14 such such games, with the majority being PlayStation 2 titles.
The console has 12 games scheduled for online extinction: Amplitude, Destruction, Derby Arenas, Everybody's Golf, EyeToy Chat, F1 '04, Jak X, Lemmings PS2, My Street, Syphon Filter Omega Strain, This is Football 2004, This is Football 2005 and Twisted Metal: Black Online.
The two titles on the PSP list are Lemmings andWorld Tour Soccer 2
And speaking of the PSP, do keep in mind that the firmware update 3.95 will be made available in a short while. The update includes the following:
– While playing PSone games on your PSP, you can now customize how the buttons are assigned by going to [Controller Settings] > [Assign Buttons] and select [Custom].
– You can now quit Remote Play and choose to turn off your PS3 or leave it on after quitting. This is useful if you are performing a download and want to quit Remote Play, but still want your download to continue on the PS3. Select [Quit and Turn Off the PS3 System] or [Quit Without Turning Off the PS3 System] from [Quit Remote Play] when you press the HOME button on the PSP system.