Previous rumors had it that Microsoft won't slash more than 50 Euro off the console's price.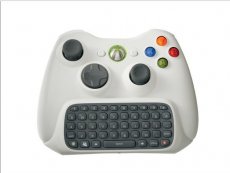 Following the recent price cuts, the Xbox 360 Arcade now retails for only 199 Euro, the Premium dropped down do 269 Euro, while the Elite version shot dead its old price tag and now features a new one, reading 369 Euro.
The move definitely puts a lot of pressure on Sony and its PlayStation 3, already more expensive than Microsoft's rival product. It remains to be seen how will Sony's execs choose to deal with the price cut, given that the console is already far behind the Xbox 360 in terms of adoption and it was expected of it to gain up the lost ground during 2008:
"Sony will be nervous that the PS3's recent sales surge may fizzle out now that the best Xbox 360 is [..] cheaper, and the cheapest one is nearly half the price of a PS3. Sony too will be scrutinising the daily sales reports, but will probably try to hold out until later in the year before making its next price move," writes Strategy Analytics analyst David Mercer.
Also, Mercer thinks that the new price policy might affect Nintendo and its Wii gaming device:
"Nintendo will be watching carefully for any signs that potential Wii buyers opt for the Arcade because of its wider availability or lower price point. Yes, the buyer segments for Wii and Xbox have been very different so far, but for price-sensitive customers the new prices may make all the difference."