The title will be available on both North America and Western Europe later this year.
The current deal only covers the PC version of the game. However, negotiations must be already in advanced stages over the Xbox 360 version as well. NHN USA representatives already admitted their interest for the version, so chances are that the only things barring an official announcement are the financial details.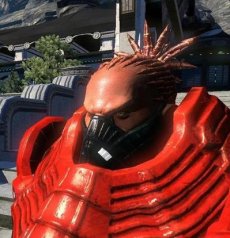 Also, NHN revealed that it plans to released the PC version as a box package as well, but the exact detail of the release have yet to be pinned down.
According to Huxley's developer, Webzen, the Xbox 360 version will be released six months later after the PC version has hit the digital shelves of the online portal. It may just happen that the developer is aiming to come out with both box versions (the PC and Xbox 360) around the same time.
Huxley takes place in a post-apocalyptic world where human beings have mutated and are divided into two opposing races, Sapiens and Alternative. At the center of the battle for survival is Lunarites, a promising new energy source that both sides seek to obtain. Forced to battle against one another for the continuance of each race, Sapiens and Alternatives are willing to do whatever it takes to wipe out the conflicting race and gain control of the world and its resources.