The decision prompted Bungie President Harold Ryan to issue an apology to fans this Monday:
"For the last several months, we've been building toward a reveal of something exciting that Bungie is working on. We were looking forward to sharing that with our fan community during the week of E3. However, those plans were just changed by our publisher. We realize that many of our fans are disappointed by this turn of events; members of the Bungie team share that disappointment. When the right time comes, we look forward to sharing this exciting announcement with you. Until then, we appreciate your continued support and patience."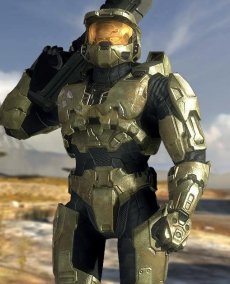 What happened? Why would Microsoft pull over one of their most-famous partners? Is the Redmond behemoth still upset on Bungie's decision to partially split up?
No, says Microsoft. According to the company, Bungie was not allowed on the stage because reporters are not the most patient people on the earth and Microsoft needed to save time. LA Times reports:
"Don Mattrick, senior vice president of Microsoft's Xbox games business, said the company decided to pull Halo … to help trim its E3 presentation to under 90 minutes, from 2 1/2 hours, to accommodate attention-challenged reporters. "We had an embarrassment of riches," Mattrick said. "We felt we could do this game more justice with a more dedicated event."
The reason would make sense up to a certain point. Then again, it's hard to name a franchise that's more famous than Halo on the Xbox realm. It's like inviting kids to a birthday party and taking away the cake.