At first it sounded like a very promising (if not a bit unbelievable) announcement, as the DS version was stated to be the first one to feature 3D gameplay. Electronic Arts stands by its promise, but adds special glasses in the the retail pack.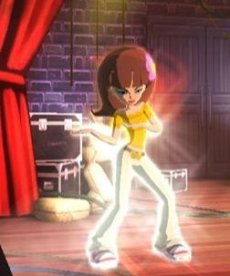 Still, Boogie for the DS seems to be more than a simple Wii port, considering all the new additions. The game will feature more than 10 mini-games, Copycat, Freestyle and Choreography dancing gamplay modes and the DS Download Play and Multi-Card Play multiplayer modes. Last but not least, DS gamers will be able to dance their way to the status of Boogie Master, in the career mode.
On the downside, the PlayStation 2 version hasn't received the same amount of attention. No new features have been announced, so basically we're talking about the former Wii version stripped of motion controls.
Both titles will be released this holiday season. No pricing has been announced.