The rumor frenzy started this Tuesday, when the company announced that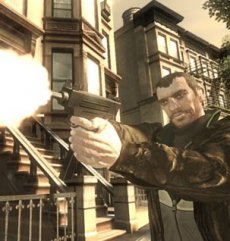 such content would arrive on Microsoft's console during fiscal year 2009. While some took the announcement as a subtle hint that more was coming their way, Rockstar came with a bucket of cold water to calm down the spirits:
Next-Gen contacted a Rockstar representative who stated that:
"[…] the content in question is merely the second of the two previously announced pieces of episodic content making their way to Xbox 360. While both pieces of episodic content were initially scheduled to hit Xbox 360 in Take-Two's fiscal 2008, the second piece of content will now be available in fiscal 2009, a delay presumably brought about by the later than expected release of the highly anticipated title, which slipped from a planned 2007 debut to a 2008 fiscal second quarter (February 1 – April 30) release."
In related news, Rockstar announced that it plans to simultaneously release GTA IV on the Xbox 360 and PlayStation 3. For the time being, the release is to take place sometimes between February and March 2008, no actual date has been set.