According to date collected from specific markets, Dawn o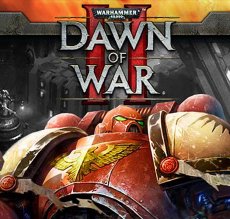 f War II debuted as the best selling PC game across major video game markets worldwide, including the UK, France, Germany, Spain and Australia
"We have built 'Dawn of War' into a premier PC gaming franchise based on the Warhammer 40,000 universe," said Brian Farrell, THQ president and CEO.
"We are pleased with consumers' strong response to Warhammer 40,000: Dawn of War II across many of our key markets and believe the game's success clearly demonstrates our primary objective of delivering high quality games with strong global appeal. Warhammer 40,000 is a rich and growing universe and we look forward to expanding our offerings based on this brand in the future."
Warhammer 40,000: Dawn of War II takes players to an intergalactic war between ancient races has raged on for countless millennia. Featuring vicious front-line combat, destructible environments, a fully cooperative multiplayer mode, four unique playable races and a non-linear single-player campaign with branching storylines, Warhammer 40,000: Dawn of War II delivers the ultimate sci-fi fantasy RTS experience.