When confronted with the issue, Microsoft customers were greeted with the same story: " re-download it, restore your GamerTag, etc". However, gamers were only able to arcade games or use the downloaded content only if they were online, a mere nuisance to say the least.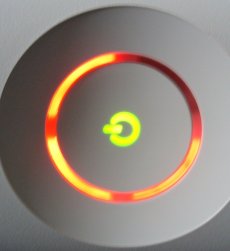 Fortunately, there was at least one customer who wouldn't sit idly and accept the situation. Consumerist reader James called up Microsoft support and got the guys behind the green desks to transfer the license from his dead console to the one he got as a replacement:
"Monday morning I get a call from an unknown number, and the message on my voicemail was from XBOX LIVE, letting me know that the re-licensing has been resolved, and all I need to do is re-download my older purchased content to the new XBOX360.
And I don't even have to delete the old content. Just go under Account Management, then Download History, find the content and choose the "Download Again" option, and there it is, available for use online, offline, and on any GamerTag on the console."
Sounds too good to be true? Well, do keep in mind that Microsoft takes a lot of time making up its corporate mind. For instance, James had to wait 32 days before he got what he was rightfully entitled to. So may the patience be with you!