At present time Halo 3 is the fastest-selling video game in history and chances are it will stay like this for some time, as no worthy competitor is yet in sight.
Apparently, even Microsoft's Bill Gates was impressed:
"Halo is truly a cultural phenomenon, and the launch of Halo 3 is an important milestone for Xbox 360 and for video games as entertainment and as an art form. Halo 3 embodies our vision for the future of entertainment, where some of the world's greatest creative minds will deliver a new generation of interactive storytelling."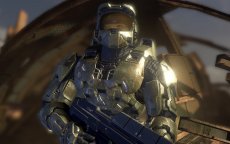 As you may recall, Halo 3 pulled its first stunt during its release day, when sales went up to $170 million in the U.S. alone. The previous record was also held by Halo 2, with $125 million.
Along with the $300 million figure, Microsoft also added a few extra statistics. The Redmond giant stated that the first week saw around 2.7 million gamers playing "Halo 3" on Xbox Live. There have 3.6 million hours of online gameplay in the first day of release, and 40 million hours by the end of the first week. Basically, that equals 4,500 years of continuous gameplay. Last but not least, players have already unlocked around 30 million achievements.
At present time, more than 20 million copies of the games in the "Halo" trilogy have been sold worldwide.
The above-mentioned figures sound nice and everything, but we still get no word about Bungie's rumored departure from Microsoft.