Halo 3 made its
entrance
in the Land of the Rising Sun and slain all the Pokemons available, forcing them to retreat to a second position: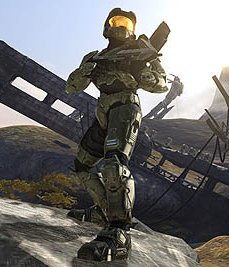 1. Halo 3 – 59,000 (Xbox 360)
2. Pokemon Fushigi no Dungeon: Toki – 55,000 (Nintendo DS)
3. Crisis Core Final Fantasy VII – 54,000 (PSP)
4. Tamagotchi Petit Petit Omisecchi Minasankyu! – 54,000 (Nintendo DS)
5. Pokemon Fushigi no Dungeon: Yami – 46,000 (Nintendo DS)
6. Bleach Blade Battlers 2nd – 31,000 (PlayStation 2)
7. English Test 2 – 28,000 (Nintendo DS)
8. Yugioh Duel Monsters GX – 28,000 (PSP)
9. Oblivion – 27,000 (PlayStation 3)
10. Metal Gear Solid Portable Ops+ – 25,000 (PSP)
Normally, this shouldn't come to a surprise to anyone. Halo 3 has been successfully raiding the market. Then again, Japan is no ordinary market, and Xbox 360consoles and games have been performing poorly right from the beginning. Also, the game had only four days to accomplish this task, as it was launched on September 27.
It remains to be seen if this was just an accident or the Japanese are actually into the Halo phenomenon. If the game manages to give a serious boost to console sales, than we can safely say that Microsoft finally made one more significant step on the market. If not, do expect the game to quietly vanish from the charts when it runs out of current Xbox 360 owners.