The Ceramic White PlayStation 2 pack will hit US stores in November and will retail for $149.99.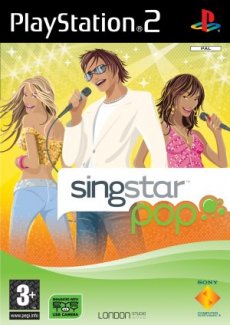 "With our expansive library of titles for PlayStation, led by social gaming experiences such as SingStar, and Buzz!, we have an incredible offering for first-time gaming families. At $149, the limited edition Ceramic White PlayStation 2, bundled with the family-friendly social gaming title, SingStar Pop, is an unbeatable value that will provide fun for everyone this holiday." (Jack Tretton, president and CEO, SCEA)
The Ceramic White PlayStation 2 limited edition features DVD and CD playback capabilities, digital surround sound, two memory card slots and an integrated Ethernet port for network gaming.
At present time the PlayStation 2 continues to keep its title of best-selling gaming system on the market. The console sold over 117 million worldwide (44 million in North America) alone. Furthermore, the numbers are expected to grow by another 10 million by the end of March 2008.