"It always feels like a little bit of a miracle when you finish a game," said lead designer Peter Molyneux. "This is the biggest game we've ever done. Lots of times it just seemed impossibl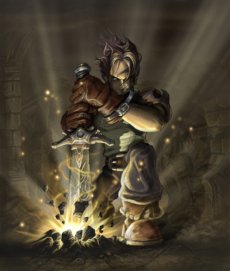 e that it was ever going to get finished."
The standard edition of the game is already available for pre-order and features a price tag reading $59.99.
In addition, Lionhead plans to release a limited collector's edition of Fable 2. This version will cost $0 more ($79.99) and will try to lure gaming enthusiast with the following extra features:
– Bonus disc with a new behind-the-scenes making of video
– Collectible Hobbe figure
– LIVE trial card
– Additional in-game content (an Xbox LIVE account is required to access the limited collector's edition bonus in-game content).
Fable 2 will be released in the US on October 21. The European release is scheduled 3 days later, on October 24.