The project currently bears the inspiring name of "Ghostbusters The Vide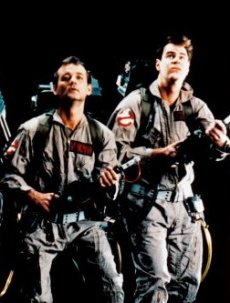 o Game" and is scheduled to be released on six platforms in the fall of 2008.
The Xbox 360, PlayStation 3 and PC versions will be developed by Terminal Reality (the studio behind BloodRayne), while the PlayStation 2, Wii and Nintendo DS projects have been sent to Red Fly Studios (Mushroom Men).
According to Game Informer's December issue, the game will be featuring the cast from the original Ghostbusters films. All four riders of the Ghostocalypse (Bill Murray, Dan Aykroyd, Harold Ramis, and Ernie Hudson) signed up for the project. In addition, Aykroyd and Ramis are also supposed to pen the script for the game.
As expected from a new game, the Ghostbusters title will feature the usual "unique" weapons and items, plus a variety of transparent enemies looking forward to mess up with the New York of the 80's.