The demo came integrated with advertising and all users must agree to this before installing the game. Furthermore, they must also agree that Electronic Arts would have every right to gather any information it would see fit so it can feed the user better-targeted ads. This is an extract from the game's EULA: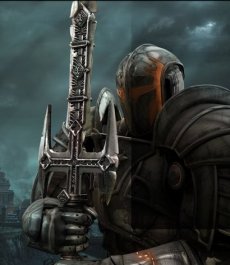 "You agree that EA, its affiliates, and each Related Party may collect, use, store and transmit technical and related information that identifies your computer, including without limitation your Internet Protocol address, operating system, application software and peripheral hardware, that may be gathered periodically to facilitate the provision of software updates, dynamically served content, product support and other services to you, including online play. EA and/or the Related Parties may also use this information in the aggregate and, in a form which does not personally identify you, to improve our products and services and we may share that aggregate data with our third party service providers."
Basically, this is the same stunt EA pulled one year ago with Battlefield 2142. To make matters worse, it seems that the demo was below expectations, both in terms of gameplay and graphics. Flagship is likely to further polish it before and after its release (EA is a specialist in publishing games in constant need of patches), but we wonder if it will be enough.
In any case, EA should get the marketing machine rolling. We already picked up a new slogan for the game: "Hellgate: London. It's got ads. Do you really need more?"