At first sight, the matter was crystal clear, as specified in Microsoft's Terms of Use: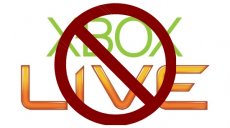 "[a member may not] Create a Gamertag or use text in other profile fields that may offend other members. This includes comments that look, sound like, stand for, hint at, abbreviate, or insinuate any of the following: profane words/phrases, sexually explicit language, sexual innuendo, hate speech (including but not limited to racial, ethnic, or religious slurs), illegal drugs/controlled substances, or illegal activities."
All fine and perfect, except that Gaywood was the man's actual name, Kotaku reports. Up till now Microsoft hasn't issued a statement regarding the matter.
Chances are that Gaywood's ban will be lifted once Microsoft's staff is presented will evidence supporting his cause (ID would be enough). However, it would be interesting to see if this mishap would make Live execs change the banning policy.