The actor is still unsure whether the outcome is good or bad, but does however feel he deserved more given GTA IV's huge success. It's true, he was an unknown figure until the game came out, but still: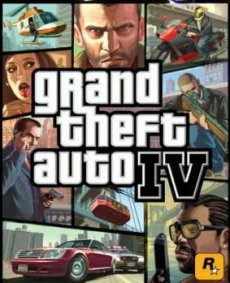 "Obviously I'm incredibly thankful to Rockstar for the opportunity to be in this game when I was just a nobody, an unknown quantity," he told to the New York Times. "But it's tough, when you see Grand Theft Auto IV out there as the biggest thing going right now, when they're making hundreds of millions of dollars, and we don't see any of it."
The problem, as Hollick puts it, is the lack of flexibility in standard contracts. The lack of residuals, to be more precise. The matter gets even more debatable given the fact that his voice is used in other mediums than the game itself, such as film, radio, the internet and TV:
"I don't blame Rockstar. I blame our union for not having the agreements in place to protect the creative people who drive the sales of these games. Yes, the technology is important, but it's the human performances within them that people really connect to, and I hope actors will get more respect for the work they do within those technologies."
Some might argue that Hollick should be entitled to get more for his part. On the other hand, $100.000 is indeed a nice sum for an actor looking for his big break. Who knows, if he plays his cards well he might end on the red carpets of Hollywood; after all, he's a media sweetheart right now.