The report surfaced on at
Incgamers
and reads the following: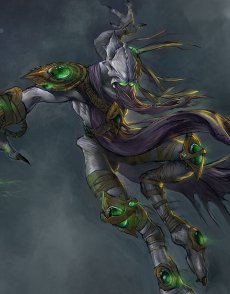 Minumum Requirements
GFX: GeForce 7/8 Series or Radeon 1000/2000 with 256 MB RAM
CPU: Pentium 4
RAM: 1 GB
Internet: ADSL 1 Mbit

Recommended Requirements
GFX: GeForce 8000 or Radeon 2000 series with 512 MB RAM
CPU: Core 2 Duo or Athlon X2.
RAM: 2 GB
Internet: ADSL 3 Mbit
Optimal Requirements
GFX: Geforce 9000er or Radeon 3000er Series
CPU: Core 2 Duo 3 GHz or Athlon X2
RAM: 2GB with DualChannel mode
The figures don't show anything unusual, other than the Internet connection speed, of course. Then again, Blizzard is more than likely to trim them as time goes by and the develepoment process comes to its end.