The Blu-ray console
sold
2.43 million units during Q2, about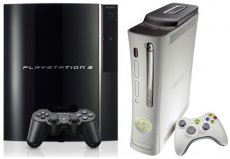 230,000 more units than the Xbox 360. Also, the results are nearly double than what Sony managed to sell last year during the same period.
It's still not clear just how did Sony managed to step in front of Microsoft in the sales race, especially since the Xbox 360 had its price significantly trimmed in early September.
The fight between the two console makers will carry on during the Christmas shopping season. The Xbox 360 is still ahead with a total of 24 million sold units, while the PlayStation 3 will definitely try to fill the current gap (16.84 million units).
In other Sony-related news, the PlayStation 2 still makes a nice figure, having sold 2.5 million units, while the PSP handheld pushed 3.18 million consoles off the shelves.