The French publisher announced that the Red Steel sequel is under development at by Ubisoft Paris and will be available for the 2009 holiday season.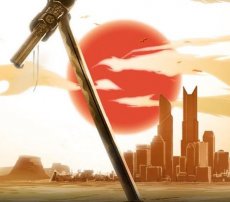 "Red Steel was a unique opportunity for Ubisoft to work in tandem with Nintendo to create a title exclusively for the launch of the Wii console," said Tony Key, senior vice president of sales and marketing US at Ubisoft. "Red Steel 2 is another milestone for the company as it is the first Ubisoft title with full Wii MotionPlus integration."
The new title is supposed to be able to takefull advantage of the capabilities of the Wii MotionPlus accessory: the player's movements will be faithfully replicated on-screen, putting the emphasis on swinging and shooting. In addition, the game focuses on the ability of the Wii MotionPlus to sense the strength of a swing, thus enabling the player to able to make an impact on his adversaries through power and precision.
The company said that more details on Red Steel 2 will be revealed this June on the monthly issue of Nintendo Power magazine.