The Electronic Arts-published game took over the top with the football game: the Xbox 360 version came in pole position, the PlayStation 3 arrived in second while the PlayStation 2 game was third.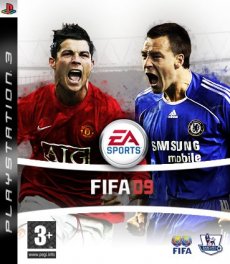 Nintendo and its Wii console got the following two spots with Wii Fit and Mario Kart Wii. The 8th step of the ladder went to the Wii as well (Wii Play), thus adding up to a pretty good week for the Japanese company.
Ubisoft sent its Brothers in Arms on Hell's Highway as far as it could, which meant the sixth spot for the Xbox 360 battalion and the ninth for Blu-ray Berets serving on the PlayStation 3.
LucasArts' Force was not that Unleashed lately, thus getting the Xbox 360 game only on number 7. THQ's Big Beach Sports (Wii) ended the top 10 as a reminder that people should also get some exercise outside their flats. The complete top is down below:
1 FIFA 09 (Xbox 360)
2 FIFA 09 (PS3)
3 FIFA 09 (PS2)
4 Wii Fit (Wii)
5 Mario Kart Wii (Wii)
6 Brothers in Arms: Hell's Highway (Xbox 360)
7 Star Wars: The Force Unleashed (Xbox 360)
8 Wii Play (Wii)
9 Brothers in Arms: Hell's Highway Ubisoft (PS3)
10 Big Beach Sports (Wii)