The announcement was brought up by MTV games blogger Stephen Totilo and it bears further good news.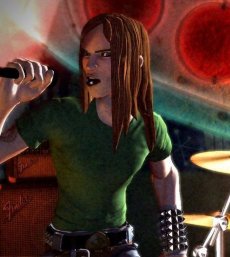 According to him, the release schedule for PlayStation 2 has been changed and now the game is set to arrive on the shelves on December 10. Previously, the PS2 Rock Band was scheduled for 2008.
The PlayStation 3 and Xbox 360 packages will retail for $169.99, at least $30 less than the initial rumors. The PlayStation 2 game will retail for $150.
All three packages will feature one guitar, a mic, a drum kit and, of course, the game. Still, it seems like the PlayStation consoles are the spoiled kids this time, as both the PS3 and the PS2 packs will feature wireless guitars. The Xbox 360 wireless model is currently in the works and will be released at some point in the future and the wired guitar will just have to do for the time being.
Rock Band is under development at Harmonix, the studio responsible for the first two Guitar Hero games.