The publisher only issued a very short and cryptic message about the company focusing on only two version of the game: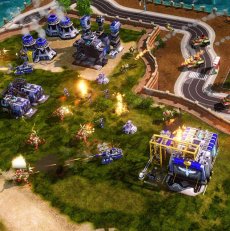 "We can confirm that the development of Red Alert 3 for PS3 has been put on hold. EA LA is focusing resources on development for PC and Xbox 360 which will ship simultaneously this autumn."
And that's most probably the end of it. On one hand, Ea may really lack the resources for a third version. On the other hand, it just may be that the game was going nowhere in terms of quality and EA thought it would be better to axe it instead of facing an angry Japanese console maker and a warehouse full of unsold copies.
PlayStation 3 fans could have a chance to see the game end up on their console of choice as well, but do expect such an announcement before the release of the other two versions.
In the mean time, someone has a big smile in Redmond.