The request come after Thompson was found responsible for 27 separate instances of professional misconduct. Judge Dava Tunis noted that the Bar's recommendations will be included in the official report to the Florida Supreme Court, due by September 2.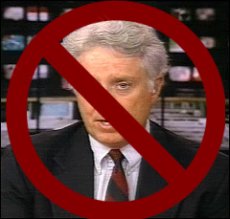 In return, Thompson took his time to write a 14 page long objection. Unfortunately, he was forbidden to read it during the hearing and he could only submit it to the court record.
In addition, Thompson took a swing at judge Tunis by stating that her first state loyalty oath was forged, while the next two were not made according to state regulations. Therefore, Thompson claims, judge Tunis must be removed.
Less than two months ago, the Florida Supreme Court decided Thompson could not represent himself in any filings with the court. Now, the anti gaming activist is up to be completely emasculated as a lawyer. 2008 is just not a good year for him. Maybe 2018 will be better.