A recent
response
penned by Nintendo Japan's head of PR is crystal clear: there's no such thing as a new DS in our development plans: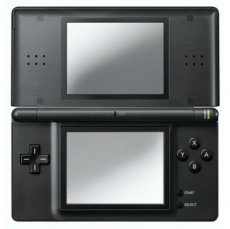 "We cannot comment on the specifics of what will be announced at E3, but at the very least there won't be anything like what Mr. Hamamura suggested, so would like to clearly deny this. We're having a hard time understanding what kind of evidence [Mr. Hamamura] had for saying this."
The rumors have been started by Enterbrain president Hirokazu Hamamura, who hinted that Nintendo might be coming with a new DS at this year's E3.
The rumor gained some credibility after Nintendo's PR department chose to take the most prudent approach possible and restrict its statements to the classic "we cannot comment at this time".
Well, that time has passed and here's the conclusion: no new DS. No wonder, as the current one is doing only too well in the charts and managed to sell over 54 million units worldwide.