It's still in the rumors department for the time being, but there's a s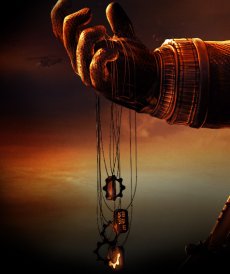 trong chance it may be true. At least the chaps over at
Kotaku
seem to believe it: the latest image depicts a hand holding dog tags featuring the following numbers: 033-116-117-126-071.
It doesn't say anything at first sight. But, to those reading them as ASCII octal values, the string translates to ESC-N-O-V-9. In other words, the Escape will take place on November 9.
Previously, Gears of War 2 was supposed to be released one week later, on November 16. A sudden change of plans or just a case of development going the right way?
Either way, more info is bound to pop up next week. Microsoft has scheduled a press conference at this year's E3.