Microsoft's big plan is to eventually bring all the worthy original Xbox content onto the Marketplace, alongside films on demand. Still, small steps are in order for the time being.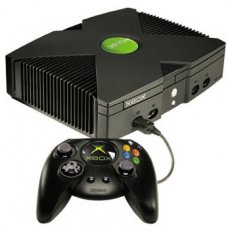 Aside from Halo, the first batch of Xbox games features games like Psychonauts, Crimson Skies: High Road to Revenge and Fable. All titles come with a 1200 Microsoft points ($15) price tag, a bit more than what they cost on the second hand market.
The new offer comes as Xbox Live is ready to blow the candles on the birthday cake: the service is 5 years old.
"In just five short years Xbox LIVE has revolutionized the way friends and family have fun in the living room," said John Schappert, corporate vice president of LIVE, software and services at Microsoft. "On its fifth birthday, Xbox LIVE truly is the place for hanging out with friends and enjoying downloadable TV shows, movies, videos, game add-ons, and now downloadable Xbox games on demand."
At present time there's no word on what movies will hit the service in the near future. All the info available so far is technical: the movies will come Films will come in 720p resolution and the user will have 14 days to start watching the downloaded content. Be advised that once you start watching it, you better finish withing the next 24 hours, before Microsoft deletes it from your storage.