Shrek 'N Roll is a puzzle game featuring 16 challenging across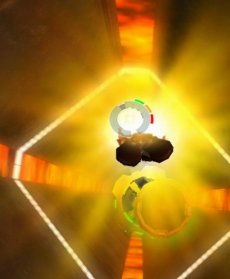 four environments in Far Far Away's newest competitive tournament and over 20 characters, with Shrek, Fiona, Donkey and Puss in Boots standing in the front line.
Three game modes will be made available: Single Player mode, (player) Versus (player) mode and a 2-player local Co-op mode.
According to Microsoft, Screwjumper has been the game chosen as the 100th release. The game will have the player free-fall into the depths of a chaotic underworld and drive away aliens by destroying their mining equipment. The action takes place on 20 mines, placed on four different planets. Screwjumper was developed by Frozen Codebase and published by THQ.
The games will become available at 2:00 AM PST (9:00 a.m. GMT) on November and will retail for 800 Microsoft points each. Be advised though, this new offer will be available worldwide with the exception of Korea and Japan.