According to the licensing deal, GameSpy's multiplayer technology will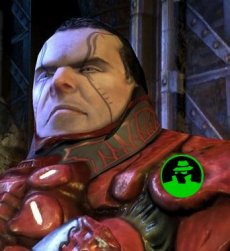 be integrated into Epic's Unreal Tournament 3, on both the PC and the PlayStation 3 versions. The arrangement includes multiplayer matchmaking, in-game and out-of-game messaging, deep player statistics, Voice over IP (VoIP) communication and a robust leaderboard and ranking system.
"Partnering with GameSpy for the second time and expanding on our IPP relationship furthers our commitment to including the highest level of online technology into our video games," said Mark Rein, vice president of Epic Games, Inc. "Unreal Tournament 3 is a leader in online gaming, and we will continue to push boundaries and technology to develop a game that satisfies the high expectations of our franchise fans."
At present time there is still no word on the Xbox 360 versions, which has been confirmed in mid-October. Needless to say, the GameSpy system won't be available on Microsoft's console, which already employs the Live system.
According to Epic's Mark Rein, Unreal Tournament 3 will arrive on the Xbox 360 next near. In the mean time, the release date for the PC is just around the corner, on November 19, while the and PlayStation 3 game won't be delayed much longer either.