Officially, EA thinks that the game will enable the users "develop decision-making skills while honing creativity":
"SimCity is entertainment that's unintentionally educational. Players learn to use limited resources to build and customize their cities. There are choices and consequences, but in the end, it's a creativity tool that's only limited by the player's imagination," said Steve Seabolt, vice president of global brand development, The Sims Label. "The game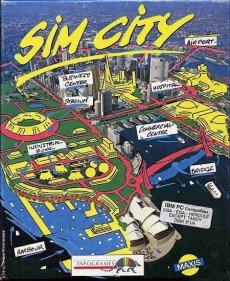 should prove to be an incredibly effective way of making the laptop relevant, engaging, and fun, particularly for first time players. We are thrilled to be making this contribution to OLPC to help meet their goal of educating the children of the world."
In SimCity, the player takes on the role of mayor of a new municipality and will have to deal with all the problems that go with the job. Take care of housing, make sure you can provide your citizens with decent transport, schools, factories and shops and try to make the right choices whenever required to.
The game was originally released 18 years ago, back in 1989. The SimCity franchise has sold more than 18 million games worldwide to date since the original launch. The other installments in the series include SimCity 2000 (1993), SimCity 3000 (1999) and SimCity 4 (2003). The latest SimCity game is SimCity Societies, set to arrive this month in North America and Europe.
OLPC will begin distributing laptops in countries such as Uruguay, Peru, Mexico, Ethiopia, Rwanda, Haiti, Cambodia and India by the end of 2007.