Aside from the patch, Rockstar also announced plans to continue to offer support for all tehnical issues on its GTA IV-related forums.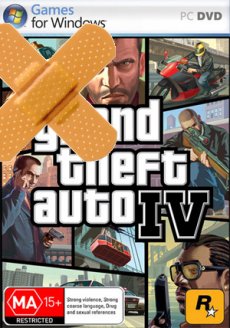 The new patch comes to fix known issues regarding performance, input functionality, and overall stability. The main fixes include:
-Better memory management to improve stability, especially for players with lower-end machines
-Added a fix for the ATI 1900 series video cards to improve stability and the visual quality of shadows
-Custom graphic settings and multiplayer characters will now save
-Several improvements to the Video Editor, including higher rendering quality, smarter naming of videos and better effects during replays
-Mouse-based movements with sensitive mice or gaming mice will properly detect
-CPU speeds will now query periodically rather than just at startup, resulting in smoother framerates
-Fixed a crash after legal screen German customers were reporting
The patch can be downloaded from here.