The add-on for the MMO is scheduled to become available in early March and running through the beginning of June and will provide players with the following goodies: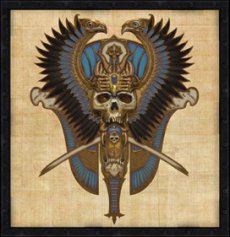 – two highly anticipated new careers – the head bashin' Orc Choppa and the oath-sworn Dwarf Slayer
– a new dungeon zone called Land of the Dead, set in the desert realm of the Tomb King
– three in-game live events
– a new Realm vs. Realm (RvR) Scenario
"The launch of Warhammer Online: Age of Reckoning was only the first step in our ongoing quest to make a great MMORPG that players will enjoy for years to come," said Mark Jacobs, VP and general manager of Mythic Entertainment. "With the addition of new careers and a huge Tomb Kings dungeon that is the spiritual successor to the Dark Age of Camelot dungeon, Darkness Falls, Call to Arms is an outstanding example of the massive amount of free content we are committed to delivering to WAR players now and in the future."
What else there is to say besides "start sharpening your swords"?