The game will arrive on the green console this summer, packed with several exclusive features, so Xbox 360 owners would be given the impression that they've been given more than others. After it's better they see things this way instead of "we were the last to get the game".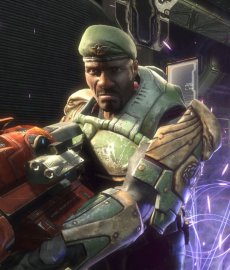 The Xbox 360 Unreal Tournament 3 will include two new characters, five new expansive maps and split screen capability.
"We're very excited to be bringing Unreal Tournament 3 to Xbox 360," said Mark Rein, vice president, Epic Games. "Whether playing against our fantastic AI 'bots' or playing online with friends over Xbox Live, UT3 is a great fast-paced game with spectacular environments, weaponry and vehicles. Its comprehensive multiplayer offerings are truly going to shine on Xbox Live."
Still, both Epic and Microsoft decided to remain mum on whether the game will be featuring mods or not. TO be exact, Epic has decided to remain mum on the subject, as we already know where Microsoft stands on this one: if we can't charge for them, then we don't include them. Also, they might prove dangerous for the console, as Microsoft's Chris Satchell chose to put things earlier this month.