"It's important to us that World of Warcraft offers a safe and enjoyable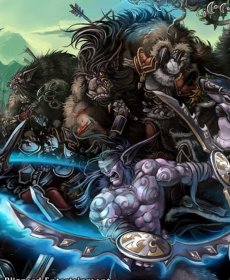 game environment," said Mike Morhaime, CEO and cofounder of Blizzard Entertainment. "One aspect of that is helping players avoid account compromise, so we're pleased to make this additional layer of security available to them."
The Blizzard Authenticator is an electronic device that generates an unique, valid only once, six-digit security code at the press of a button. The code must be provided along with the account name and password when signing in to the World of Warcraft account linked to it.
The device will be available at the 2008 Blizzard Entertainment Worldwide Invitational, which takes place June 28-29 in Paris, France.
The downside: it will retail for $6.50, making it a rather expensive keychain trincket. More info is available here.