According to NPD's figures, the Wii sold around 1.35 million consoles in December 2007. Apparently Halo 3 (among many other titles) was just not enough to bring Xbox 360 the victory, with Microsoft's console sitting green with envy in second place with 1.26 million units.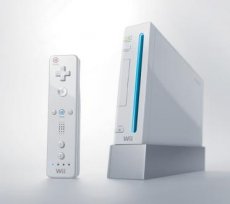 In the PlayStation 3 department it was sort of a good news/bad news situation. The total of 796,600 sold units is far from pleasing any CEO hoping to turn the expensive device into a hit. Then again, November saw less than 500,000 PS3 consoles leaving the shelves, so the December figure was actually one step further. In the mean time,PlayStation 2 was happy to report sales of 1.1 million units.
Still, all such figures have been basically crushed by the DS' sales results. Nintendo's handheld console has December 2007 as one of its peaks, with 2.47 million units sold. The PSP only managed to go past the one million units milestone, which is less than half of what the DS sold.