Lucy Bradshaw, VP and General Manager at Maxis, will continue to run Maxis and the Spore franchise.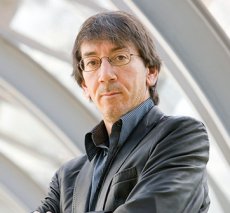 In case you have forgotten, Wright is credited as EA's golden boy: he created several of the company's most money-making titles, such as the Sims never ending series or Spore.
However, don't start thinking that the EA-Wright business story is over. The company and the Sims daddy each own equal percentages of Stupid Fun Club and are the principal shareholders. In addition, EA has the right to develop game concepts that spring from Stupid Fun Club projects. Will Wright is represented by Creative Artists Agency.
"We believe in Will's vision for Stupid Fun Club and we're looking forward to partnering with Will and his team long into the future," said John Riccitiello, EA's Chief Executive Officer. "Will is a great designer and he's been part of a great legacy of globally recognized game franchises like The Sims, SimCity and Spore. The teams that have been leading those franchises in recent years have a lot of exciting content coming."
At present time, the Stupid Fun Club is said to be developing new "Intellectual Properties to be deployed across multiple fronts including video games, movies, television, the internet, and toys."
Will Wright created Maxis with Jeff Braun in 1989, which was acquired by EA in 1997.