Rock Band 2 will be released this September only on Xbox 360. PlaySt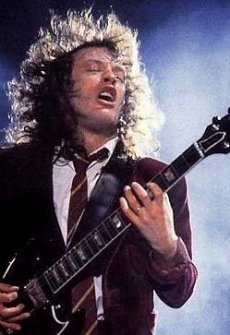 ation 3, PlayStation 2 and Nintendo Wii versions are also scheduled to be released, but at a later date. Just enough to give Microsoft's console a small push in the sales department.
According to Harmonix, the big feature of the new game will be the soundtrack list: over 100 songs. Around 80 of them will be released on the Rock Band 2 disc, while the other 20 will be made available as a free download around launch time.
The track list hasn't been fully revealed, but do expect Pearl Jam, Metallica, Allman Brothers, Motorhead, Devo, Jane's Addiction, Megadeth, Paramore Modest Mouse to be part of the act.
More important, Rock Band 2 will be the first game to feature AC/DC. Unfortunately it will include only one song: "Let There Be Rock". Hopefully, there will be a bit of "Thunderstruck" or "Highway to hell" coming along as downloads. Harmonix promised to make the Rock Band music library feature more than 500 songs by year's end, so there should be enough room for these too.

The last two addition revealed at this point are Guns N' Roses with "Shackler's Revenge" (Chinese Democracy) and Bob Dylan with "Tangled Up In Blue".