Scans of the article have already made their way onto the
GTAforums.com
. It appears that the online competition will offer room for up to 16 players, eager to test their skills in 15 multiplayer modes, listed down below:
– Hangman's Noose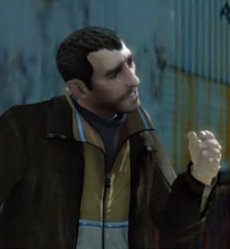 – Car Jack City
– Bomb da Base
– Bomb da Base II
– Mafia Work
– Team Mafia Work
– Deathmatch
– Team Deathmatch
– Turf War
– Cops 'n' Crooks
– Race
– GTA Race
– Deal Breaker
– Free Roam

The last mode of the pack has yet to be announced.
Mafia Work and Team Mafia Work will have the players take up the roles of Kenny Petrovic's mafia henchmen. They must complete hits ordered by the boss (via the cellphone) before their rivals beat them to it.
In the mean time, Cops N Crooks will divide the player into two teams: one team play as cops and the other play as criminals. The cops must stop the criminals from escaping and have the advantage of being able to keep track of them via GPS systems. The criminals have the advantage of being highly motivated.
Last but not least, one of the single-player – "Hangman's Noose" features co-op. Two players must escort a mobster and keep him safe from the SWAT team.
Grand Theft Auto IV will be released for PS3 and Xbox 360 on April 29.