The release has hit the web in two different flavors: the demo and the full version. Electronic Arts won't charge you anything for the demo, given that is supplies only a quarter of all the feature packed in the full product.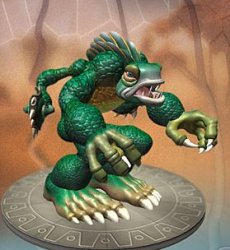 The complete Spore Creature Creator retails for $10 (either online or in stores). The release allows players to create their own Spore characters, test them, take their pics or even shoot entire movies featuring their creation, which they can later share with their friends on Sporepedia or upload on YouTube.
"Today is the day we begin to see Spore come to life," said Executive Producer and General Manager of Maxis, Lucy Bradshaw. "We're excited to see what players will do with the powerful and intuitive creativity tools we've put into the Spore Creature Creator. Our team will be excitedly keeping an eye on the Sporepedia to check out creations made by players from around the world."
Both the demo and the full Spore Creature Creator can be downloaded from here.
Spore will be release on PC, Mac, Nintendo DS and mobile phones on September 5, 2008 in Europe and September 7, 2008 in North America and Asia.