The mammoth publisher teamed up with Starz Media and announced the development of a Dead Space animated movie, set to hit the screens at the same thime the game hits the shelves: on Halloween.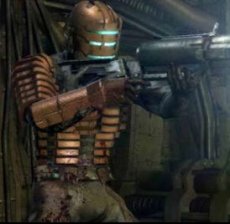 The movie is to continue the story in the comic book series and lure the viewer to play the game, the next chapter in the Dead Space saga.
The story of the DS movie focuses on the events aboard a futuristic mining spaceship, the USG Ishimura, after it pulls a mysterious artifact from a remote dig site. The artifact triggers the sudden invasion of a long-dormant alien presence, and the Ishimura's crewmembers find themselves locked in a frantic struggle to survive.
The actual developing of the movie will be done by Starz Media's Film Roman, the same studio responsible for The Simpsons, King of the Hill and Wow! Wow! Wubbzy!
"We are really excited to be working with Film Roman to create an animated feature that will tell the portion of the Dead Space saga between the comic and game," said Glen Schofield, Executive Producer for Dead Space. "With the video game, comic book and now animated movie, Dead Space has become a true multimedia brand. Each of these elements delivers the story to new audiences and tells it from different aspects and perspectives."