This is the time week in a row that the PlayStation 3 has to look up to the green console. The Xbox 360 sold 11,291 units, while its rival only pushed 8,275 units off the shelves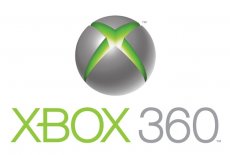 However, that's just a battle taking place at the bottom of the top 5 hardware charts. Let's talk about the winners on the top: the Nintendo DS is once again the undisputable leader, having shipped 57,847 units. The silver medal goes al always to the Nintendo Wii, with 26,314 units.
The htird spot in the top is occupied by the Sony PSP. The handheld console lacked less than 1,000 units to take over the second spot from the Wii (25,671).
All in all, it's interesting to see the Xbox 360 picking up speed in the Land of the Rising Sun, a market where it was believed up till now that the Yankee device stood no chance. Perhaps Sony should wake up and start tweaking its current offer?