The news is hardly a surprise. After all, Warhawk was the first game to be made available on Blu-ray and as a digital download and Sony was sure to continue with this strategy if it wants to lure people onto the PSN.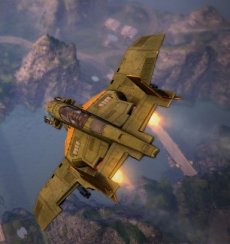 Dubbed Operation Omega Dawn, the add-on will come packed with a new aircraft, eager to spread its silver wings over the newly added battlefield.
Gamers will get to play with the KT-424 Combat Dropship, which can hold a ground vehicle, several soldiers and, of course, the required pilot. The plane will also feature new weapon: the MBEC-3 Heavy Support Cannon
In addition, the expansion pack will feature five new maps, packed together under the Omega Factory battlefield name.
Sony has yet to reveal the exact release date, as well as the price for the add-on.